Skin & Coat Essentials
Heal Itchy Skin from the Inside Out!
Treat and prevent recurring skin problems and allergies with Skin & Coat Essentials. Skin & Coat supplements boost the immune system to alleviate allergies and inflammation. Skin Soother spot treats red skin, rashes, hot spots, and sores. This dynamic duo will have your pup feeling their best in no time!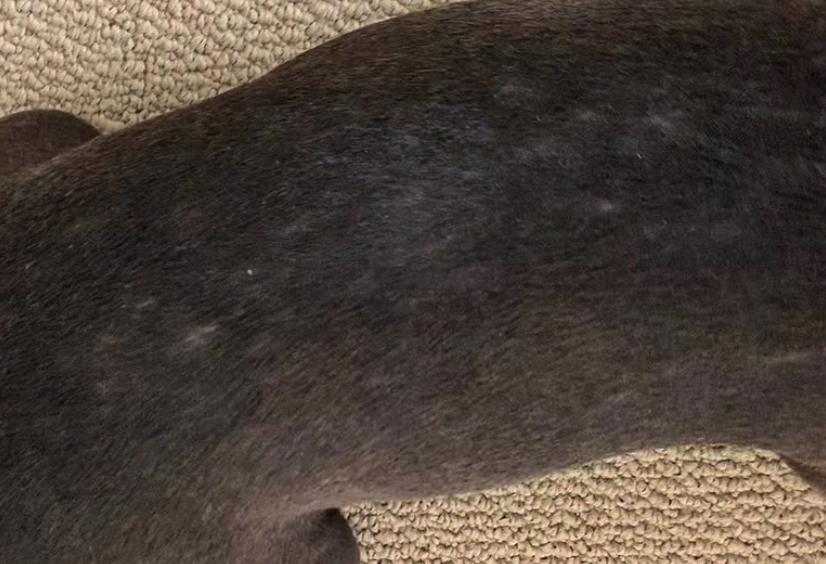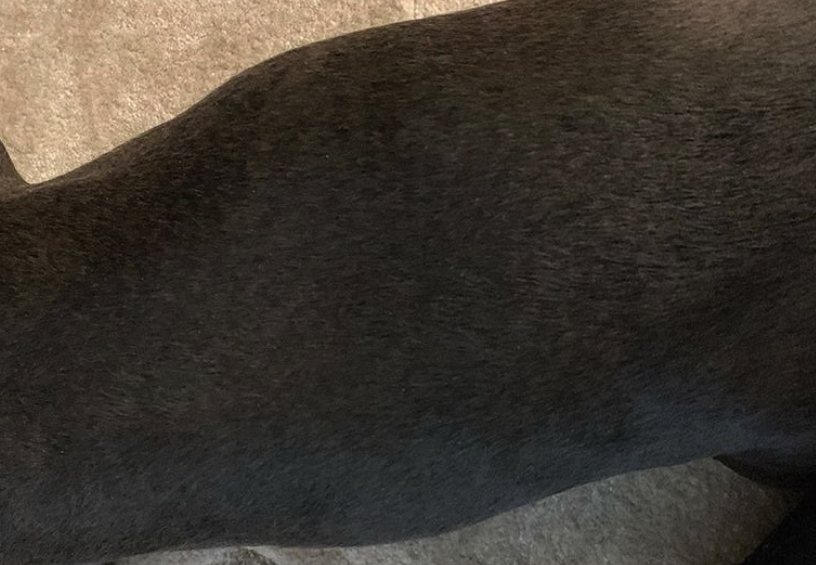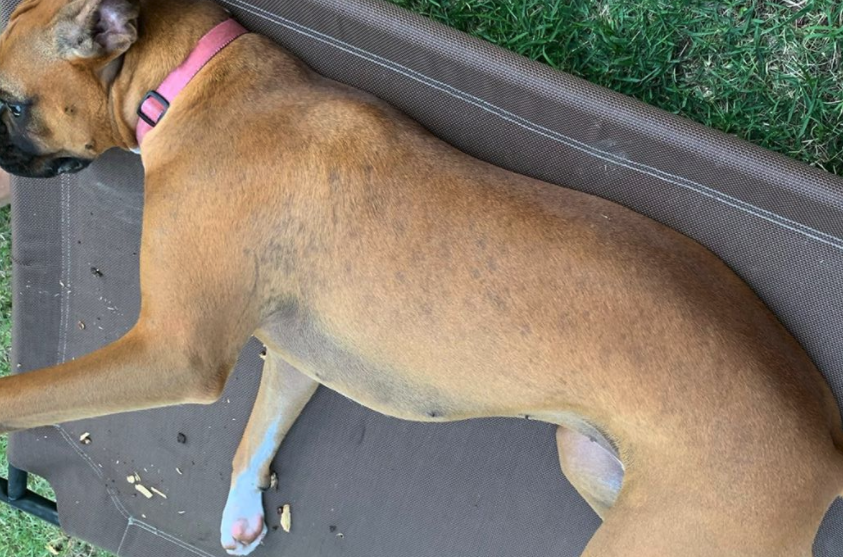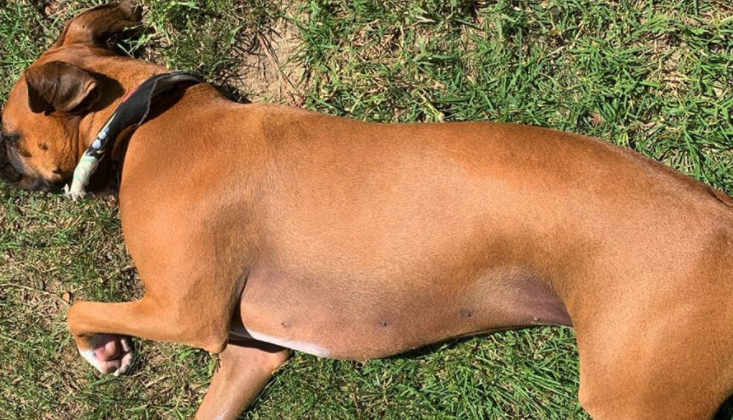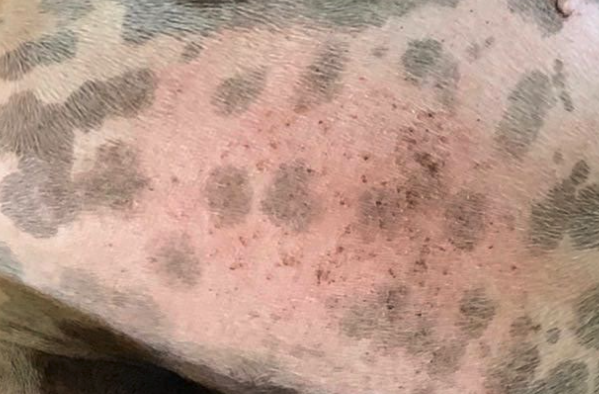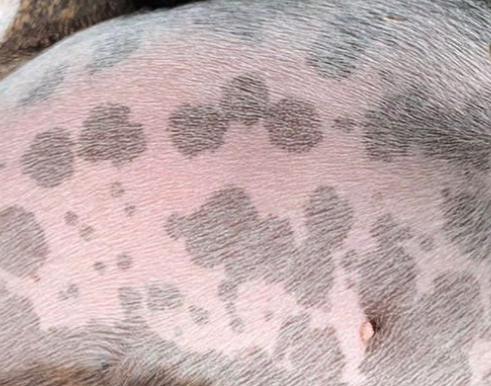 Total 5 star reviews: 338
Total 4 star reviews: 35
Total 3 star reviews: 4
Total 2 star reviews: 2
Total 1 star reviews: 4
98%
would recommend these products
MC

Reviewing

Skin & Coat Supplement

Canine Concerns

Itchy Skin,

Allergies,

Dry Skin,

Hot Spots,

Infection

Amazing!

Our bulldog has all sorts of skin issues: dry skin, yeast infections, hot spots, allergies, etc. He'd scratch and bite so much his skin would break and bleed at times. The vet gave us some medication which helped, but it was expensive after a few months it all came back. We've been trying different products to figure out what works and thought we'd give this a try.

Within a week of using these supplements we noticed the difference! It's been about three weeks and not only has his skin began to heal, there haven't been any major breakouts since then. His coat is looking shiny and his fur has began to grow back. He's still not completely healed, but he's looking so much better. Best of all, he actually likes the "treats!" We'd been using the wrinkle balm and and the paw soother already and they seemed to help alleviate the itchiness temporarily, but now combined with the skin and coat supplement I only apply them once a day and he's fine!

Sorry for the long review, I'm just in awe of how much his skin healed and how much better he looks and feels!

(The pictures are of a hot spot on the chin/cheek area)

Reviewing

Skin & Coat Supplement

Canine Concerns

Itchy Skin,

Allergies,

Infection,

Hot Spots,

Dry Skin

Natural Dog Company ROCKS!

My husky mix had HORRIBLE skin allergies that turned into a fungal/bacterial infection. The first two pictures were taken about 2 years ago after we had to shave her beautiful fur down to the skin so she could heal. We originally had to bathe her with medicated prescription shampoo from the vet to get the infection under control. During this time I saw an ad for Natural Dog Company products so I purchased the Itchy Dog shampoo, Skin & Coat supplements, and the Spruce Up Pup shampoo bar. I'm not gonna lie, it took about a month before I could see any results, but slowly I noticed she wasn't itching as much and her fur was starting to grow back in thick and full like it was before. About a month ago I purchased the Alaskan Salmon Oil and started adding it to her food twice a day. Well, the last picture was taken about a week ago and as you can see, her fur is back to it's full and fluffy self. So happy I found these products, and I'm even more happy that they are all naturally derived! Thank you Natural Dog Company!

Reviewing

Skin & Coat Supplement

Canine Concerns

Allergies

Excellent product

Got my frenchie off Apoquel

EN

Reviewing

Skin & Coat Supplement

Canine Concerns

Itchy Skin,

Dry Skin,

Wound/Scar,

Allergies

Improvement!

We rescued Blu a little over a month ago. She had lots of scabs when we found her. Also- as most pitties do, she has allergies. When we first got her , she was constantly itching and biting at her skin. Since I started giving these to her, it's has almost completely stopped! Her coat is looking better as well. Can't wait to see the improvement of it as we continue! Highly recommend

Reviewing

Skin & Coat Supplement

Canine Concerns

Itchy Skin,

Hot Spots

My dog cleeeearly loved them after just one!

Well, I have to give a 5-star review for the skin and coat supplements. I gave Bella 1 chew (she's a 13yo, 20# Doxie mix) and the next morning my husband and I left the house for 30 minutes and in that time she managed to jump on the dining room chair to get to the table and grab the treat container, pull it down to the floor, chew off the ***** top lid and eat the remain 89 chews! OBVIOUSLY not recommended by the company or any dog parent but after a rush to the vet and a lot of um… other gross stuff, she's going to be A-ok! We're just so thankful these supplements have natural and organic ingredients or I think it could have been a lot worse. Will buy again and store them much MUCH higher! Naughty Doxin. On the bright side, she hasn't been itching at all today so they definitely work!
Reviews Loaded
Reviews Added