Wrinkle Balm®
Wrinkles Never Looked So Good™
Wrinkle Balm soothes and treats wrinkly-dog conditions like skinfold dermatitis, raw wrinkles, yeast infections, canine acne, and bacterial infections. Doggy face folds and body wrinkles are very susceptible to infection and irritation, but with Wrinkle Balm, you can relieve inflammation and heal wrinkle woes!

Healed & Happy
BEFORE AND AFTER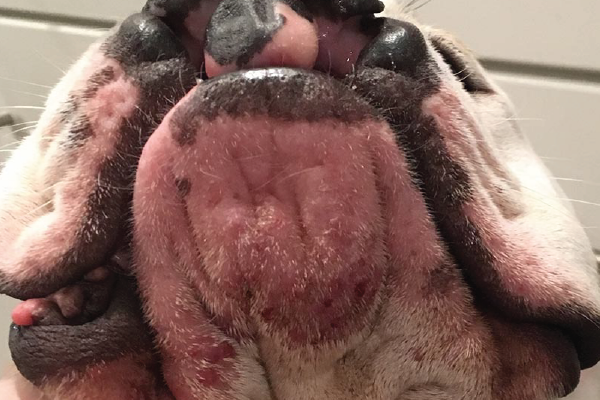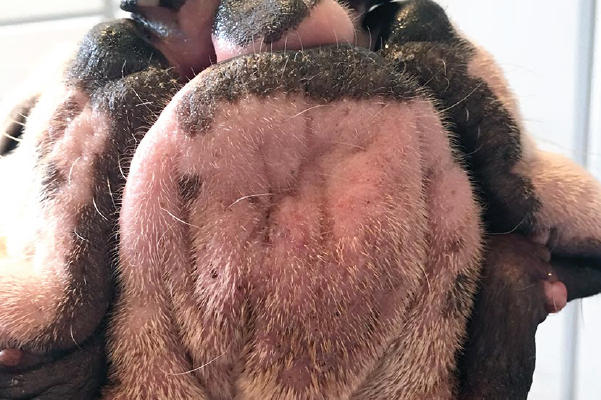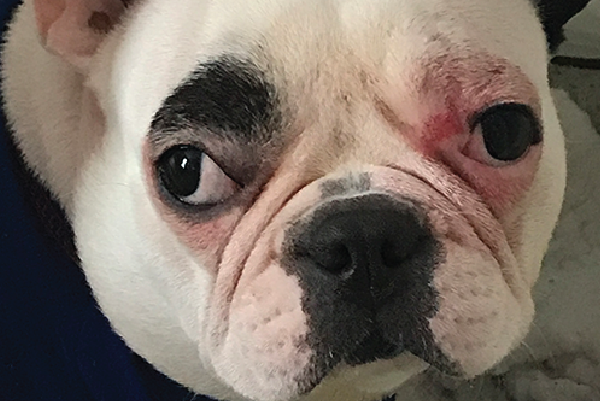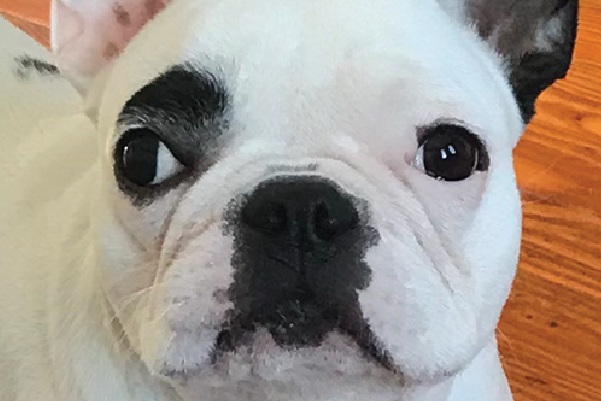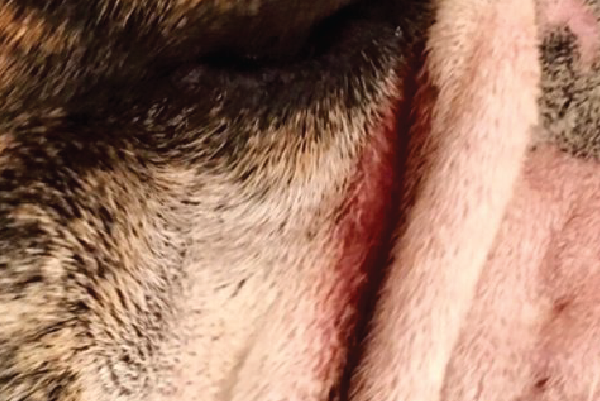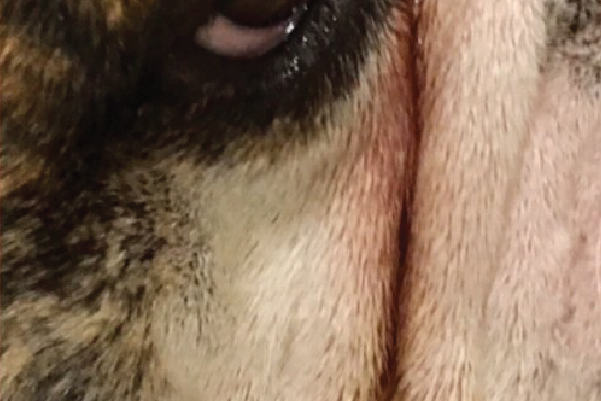 Total 5 star reviews: 91
Total 4 star reviews: 5
Total 3 star reviews: 2
Total 2 star reviews: 1
Total 1 star reviews: 1
96%
would recommend these products
Canine Concerns

Allergies,

Dog Acne,

Wound/Scar,

Infection,

Itchy Skin

My bulldog constantly licks front paws and they we're red and puffy and getting those interdigital cysts between the toes.

Like that the products are all natural and will not harm him from licking products off.

Like that products continue to work even though he likes to lick it off after a few minutes.

Like that it cleared up his irritation fast.

Very pleased we did not need a vet visit to clear his problem.

Cleared my cats skin rash

My cat had a skin rash that was treated with antibiotics but would not go away. We tried everything the vet recommended but nothing worked until we used this product. I placed this product on the skin rash at least 3 times a day for two weeks and it cleared by the 1st week (but I kept on putting it on for another week), I couldn't believe how good this product worked. I definitely recommend this products to cat owners because it's sensitive enough for cats skin.

Breed

American Staffordshire Terrier

Canine Concerns

Itchy Skin,

Allergies,

Wound/Scar,

Wrinkle Issues,

Dry Skin

it works

my dog has had severe allergies all his life (1 year, American Staffordshire Terrier). We finally got an allergy test to figure out what's causing all the scratching and skin issues but his armpits, groin area, behind the ears and chin have been taking quite some time to heal. The healing process and hair growing back makes it itchy.

This product definitely helps soothe the itchiness.

Missing a star for a few reasons:

-long shipping times. ordered a 4oz yesterday and won't be here until a week from now

-2 oz was definitely not enough. ran out in less than a week.

-deodorant stick doesn't really roll on like deodorant, unless you keep it refrigerated.

-Natural Dog Company offered 10% off for this review, AFTER I ordered the following product. I guess they didn't think I would go through it in less than a week.

I would love to take before and after pictures, if this dog would stop tearing up his skin between applications! We can't leave to the store for 5 mins without having to clothe him (a shirt to block his armpits and some shoes on his back legs) but that doesn't stop him from tearing his chin up with his shoes 😤

Extremely frustrated dog mommy over here. Hopefully with the 4 oz tin we ordered we can see some results.

Canine Concerns

Itchy Skin,

Allergies,

Infection,

Wrinkle Issues

Skin fold stink

Our pitty has itchy lip skin folds, it gets red and flakes this dark red yeasty stuff. I got this to apply after using wipes to get gunk off. Not only does he let me put it on right on the skin on the side of his mouth (which is great because he doesn't like his face being touched) , but he really likes the taste of it too.. He tries to lick the tin! So that makes my life easier! It's day 2, and we'll see how it goes as far as fixing the issue. But, so far so good.

Canine Concerns

Infection,

Wrinkle Issues,

Itchy Skin

From a skeptic to a believer

First of all, normally I do not write reviews but I feel compelled to for the wrinkle balm. It is fantastic! My 11 year old pittie mix has been battling yeast infection around his mouth/ lip folds forever. A generous rub around his mouth and overnight the redness is gone. He doesn't like the menthol scent/ taste so he licks at it but enough of it does the job to give him relief. I was a skeptic but not any more.
Reviews Loaded
Reviews Added